YMCA Queensland is led by a dedicated board of ten directors and two invited members. Our board members bring with them a wealth of diverse professional backgrounds and life experiences. They generously contribute their expertise and time in honorary roles to ensure that YMCA Queensland fulfills its Mission, Vision, and Values.

Strategic direction, compliance and policy-setting are key responsibilities of our board, as they diligently oversee the organisation's operations.
Heather Allan
Heather Allan - President
Currently serving as the President of YMCA Queensland, Heather Allan's leadership has brought significant positive changes to the organisation and the communities we serve. As a highly experienced Chief Executive Officer with a proven track record in non-profit organisation management and graduate of the Australian Institute of Company Directors, she possesses a strong foundation in corporate governance and strategic leadership.

Her impressive background includes notable leadership roles, such as CEO of the Lung Foundation Australia, National Communications Manager at the NZ Health Funding Authority, Communications Manager at the Southern Regional Health Authority, and Executive Director at the Canadian Chamber of Commerce in Hong Kong. These roles have allowed her to gain extensive international experience including Canada, Hong Kong, New Zealand, and Australia.

Heather's dedication to philanthropy extends beyond her executive roles. She has previously served as an Advisory Board Member for the Australian Charities and Not-for-Profit Commission (ACNC) and contributes her expertise as a Board member for Cystic Fibrosis Queensland. Recognized for her exceptional leadership, Heather received the esteemed Harvard Club of Australia Scholarship, attending the Harvard Residential Strategic Planning Program in 2014.

Heather Allan's dedication, expertise, and remarkable accomplishments have positioned her as a trailblazer in the non-profit sector and a driving force for positive change. Her visionary leadership continues to shape the landscape of non-profit organisations, leaving a lasting impact on the communities she serves.
---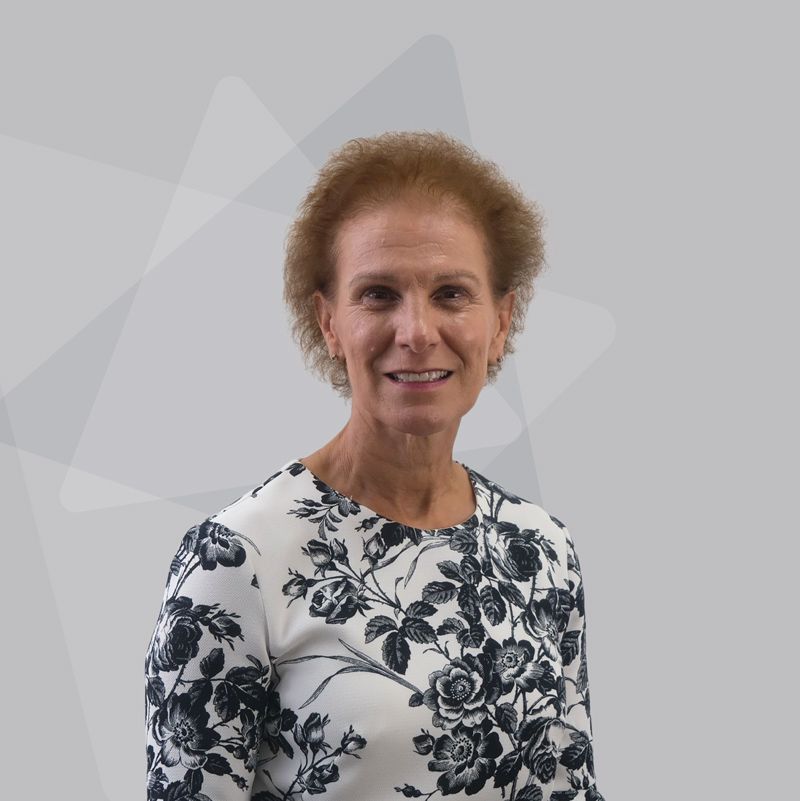 Toolah Olsen
Toolah Olsen - Vice President
Toolah Olsen is a highly accomplished chartered accountant with a strong commitment to both her profession and her community, having made significant contributions in the fields of finance and fundraising.

Her love for sports, and dedication to giving back to the community has led her to actively participate in various community driven initiatives and events.

Volunteering has always been close to Toolah's heart, and she has taken on influential roles within the Bundaberg YMCA Board, serving as both a dedicated volunteer and President. Her visionary leadership and strategic decision-making have helped transform the organisation and its impact on the community.

Since its inception, Toolah has been an invaluable member of Y-Care, the benevolent arm of YMCA Queensland that empowers young people to thrive. Her unwavering support and dedication have had a lasting positive influence on the lives of countless individuals, inspiring them to achieve their full potential.

In recognition of her exceptional contributions and unwavering commitment to Y Queensland, Toolah was honored with a Life Membership, an acknowledgment of her enduring dedication to the organisation's mission and values.
---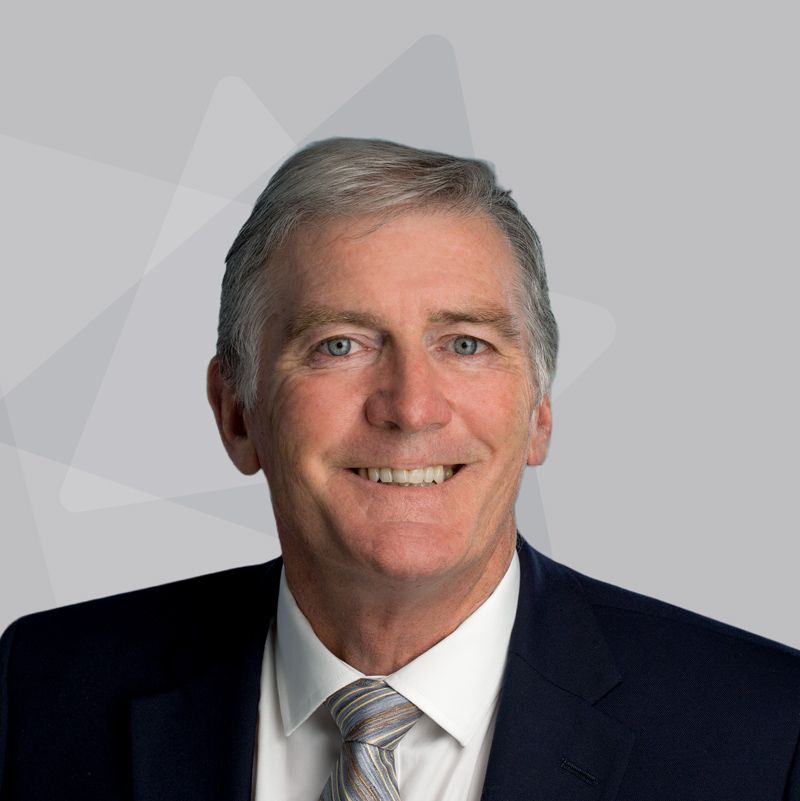 Ian Smyllie
Ian Smyllie - Vice President
Ian Smyllie is a highly skilled professional, boasting a successful career as a Director, Senior Executive, and Manager. A distinguished graduate of the Royal Military College Duntroon, Ian proudly served 23 years in the Australian Army's Royal Australian Engineers Corps. During his service, he played a pivotal role in managing, planning, and delivering major facilities projects.

Ian's professional journey led him then to hold senior management positions at renowned Australian engineering and construction companies, including Kinhill Engineers, Neumann Contractors, Abigroup Contractors, and Lendlease. For two decades, he contributed significantly to these organisations before retiring in 2016.

Ian's passion for community service is reflected in his long-standing commitment to YMCA Queensland, where he has served on the Board since 2011. Notably, he held two terms as President, leading the organisation from 2014 to 2018 and again in 2021. Additionally, Ian served on the Board of Maroochy RSL from 2018 to 2021 and has been a Director with PTSD Dogs Australia since 2021.

His educational qualifications include a Bachelor of Civil Engineering, a Post Graduate Diploma in Operations Research, certification as a Quality System Auditor/Assessor and has also completed the Company Directors Course.

In recognition of his exceptional service, Ian was honoured with the Conspicuous Service Cross in the 1992 Queen's Birthday Honours. As a Director on various boards, Ian Smyllie continues to contribute his invaluable expertise and leadership, making a significant impact on the organisations and the communities he supports.
---
Tom Stephenson
Tom Stephenson - Treasurer
Since 2015, Tom Stephenson has been a dedicated Director of Y Queensland, playing a pivotal role in shaping the organisation's vision and impact. Additionally, he has been a member of the Y Australia Board since 2017, where he serves as the Chair of the Risk & Finance Committee, ensuring effective governance and financial stewardship.

Tom's journey with the YMCA began in 2007 when he actively participated in the YMCA Queensland Youth Parliament. This transformative experience ignited his passion for community service, leading him to volunteer and then later was employed to deliver this program, inspiring and empowering young minds for several years.

Outside of the Y, Tom is a Director in KPMG's Deals and Infrastructure Division, having been with KPMG since 2011. Tom supports Government with the procurement of some of the country's largest transport infrastructure projects and provides cost assurance services during the construction phase of these projects.

Tom holds a Bachelor of Commerce, Bachelor of Economics and is a Member of the Institute of Chartered Accountants Aust & NZ. He was also a keynote speaker at the YMCA-175 global gathering in London, celebrating our 175th birthday with around 6,000 young people, in August 2019.
---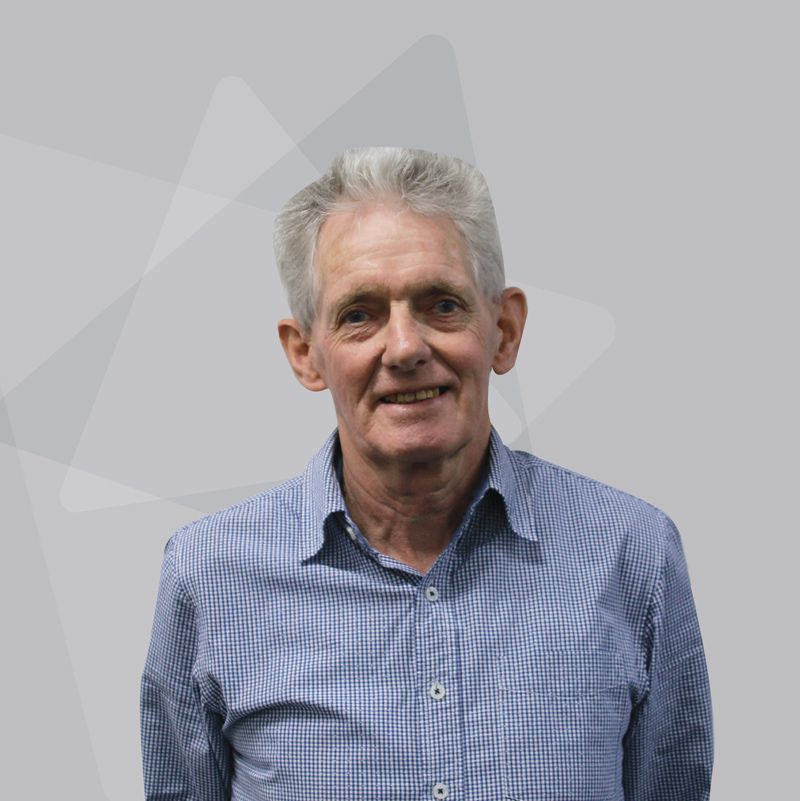 Ross Mason
Ross Mason - Board Member
Ross Mason is an accomplished and highly experienced professional, with a distinguished career and a deep commitment to community service. Starting with a Bachelor of Commerce, he has leveraged his financial expertise to contribute significantly to various organisations and causes. His career has primarily been spent in the manufacturing industry; with a strong emphasis on standard cost accounting, budgetary controls, capital project reviews, strategic planning & system analysis.

Ross's dedication to YMCA Queensland is a testament to his unwavering commitment to making a positive impact in the community. He has been an instrumental member, serving as both Treasurer and a key member of the State Council and a foundational member of Y-Care (South-East Qld) Inc. Through his financial stewardship and strategic vision, Ross has helped shape the YMCA's mission and values, ensuring it continues to thrive and serve the community effectively.

Ross's leadership has been evident in his roles as Treasurer, Vice-President and President of the Queensland Board. His ability to navigate financial complexities and inspire fellow board members has been instrumental in driving the YMCA's success and expanding its reach within the community.

In recognition of his outstanding contributions and lifelong commitment to the YMCA's values, Ross Mason was awarded the distinguished honor of Life Membership.
---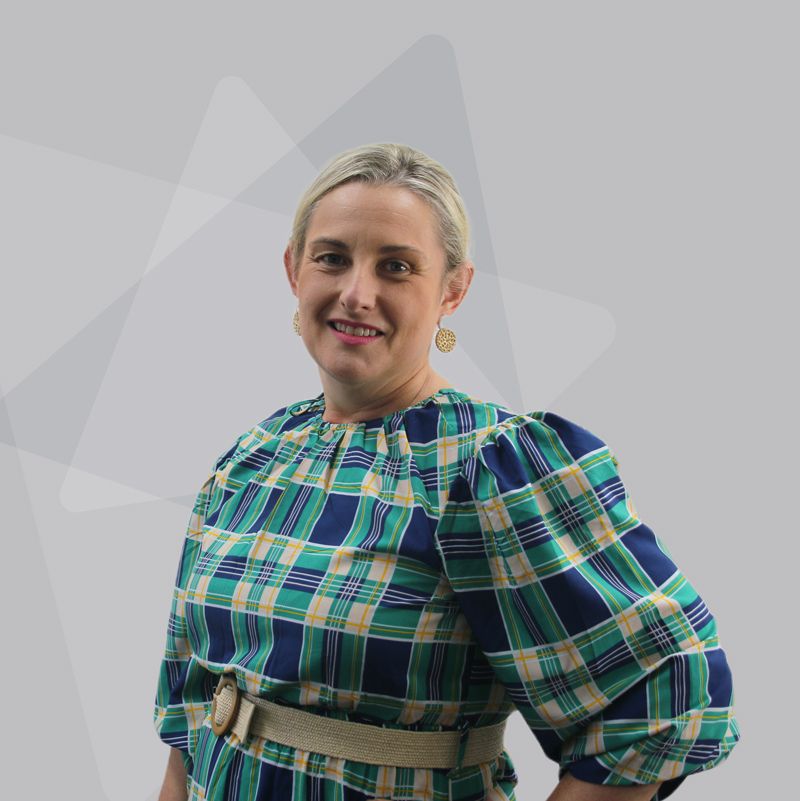 Cath Parker
Richard Edwards
Richard Edwards - Board Member
Richard Edwards brings a profound wealth of knowledge and experience to the Board of Directors for YMCA Queensland, boasting over 40 years as a dedicated Volunteer Board Member.

Prior to his retirement, Richard held the position of Senior Partner in a prominent Brisbane-based firm of Chartered Accountants for over four decades.

His commitment to the YMCA is evident through his extensive involvement in various leadership roles, including Treasurer and President of the now Queensland Board. He has also contributed his talents and expertise at the national level, serving as National Treasurer and then National President of Y Australia, as well as Vice President of the Asian & Pacific Alliance of YMCA's.

Richard's presence on the Board is invaluable, providing both a deep understanding of the organisation's history and a passionate vision for the future development of YMCA Queensland and Y Care (South East Queensland) Inc.

In recognition of his exceptional service to the community, especially within the YMCA and Rotary, Richard was honoured with the Medal of Australia in the General Division in 2001.

His professional qualifications include being a Chartered Accountant and a Fellow of the Institute of Chartered Accountants of Australia, reflecting his expertise and leadership in the field of finance and accounting. Richard continues to play a vital role in shaping the organisation's future and driving its mission forward.
---
Dr. Leanne Geppert
Dr. Leanne Geppert - Board Member
Dr. Leanne Geppert is an accomplished leader in the health and human services sector, serving as Chief of Clinical Operations and Executive Transformation Lead with Orygen, (Youth Mental Health). With a career spanning over 25 years, she has excelled as a Clinical Psychologist and senior executive, demonstrating expertise in mental health, primary health, corrections, child protection, and other human service domains.

As a Non-Executive Director of the YMCA Queensland Board and Committee Member of Y-Care (South East Qld) Inc. since 2021, Leanne plays a pivotal role in guiding the organisation's mission and initiatives.

Throughout her career, Leanne has thrived in complex environments, leading and transforming services and resources. Her notable positions include Deputy Commissioner for the Queensland Family and Child Commission, Executive Director for the Queensland Mental Health Commission, and Executive Director of Mental Health and Specialized Services at West Moreton Hospital and Health Service.

Driven by a passion for the mental health, rights, and well-being of vulnerable populations, Leanne has been instrumental in facilitating national and state reform agendas, implementing multi-site transformation programs, and service redesign. Her extensive skills in contemporary governance approaches, stakeholder management, and organizational performance have been key to her success.

Throughout her career, Leanne has demonstrated expertise in commercial decision-making, contracts management, service planning, funding, and managing organisational and clinical risk.

Her passion for enhancing mental health services and her visionary leadership drive positive change and transformation, reflecting the core values of the YMCA.
---
Jenny Chaston
Jenny Chaston - Board Member
Jenny Chaston is a highly experienced clinical dental assistant, bringing more than 50 years of expertise to her profession. Her passion for oral health and patient care has made her an invaluable asset to the University of Queensland Dental School, Queensland Oral Medicine and Australian Dental Association,where she has been contributing her skills and knowledge to improve dental health and well-being.

Beyond her work in the dental field, Jenny is renowned for her altruism and commitment to making a positive impact in her community. She has been a long-term volunteer and fundraiser for Y Queensland, dedicating her time and efforts to support the organisation's numerous benevolent initiatives.

Jenny's community involvement includes long-term membership of the Queensland Marathon and Road Runners Club and supporting The Smith Family and other worthy causes.

Jenny's connection to Y-Care runs deep, as she has been a foundational influence since its inception in 2005. Her passion for empowering young people is seen through her actions – as she currently also volunteers for the Y Schools' Breakfast Program at Rocklea State School.

In her role as a Y Queensland Board Member, Jenny Chaston brings a unique blend of compassion, leadership, and expertise. Her unwavering dedication to the well-being of others, combined with her extensive experience in the dental profession, makes her an exceptional advocate for positive change within the organisation and the broader community.
---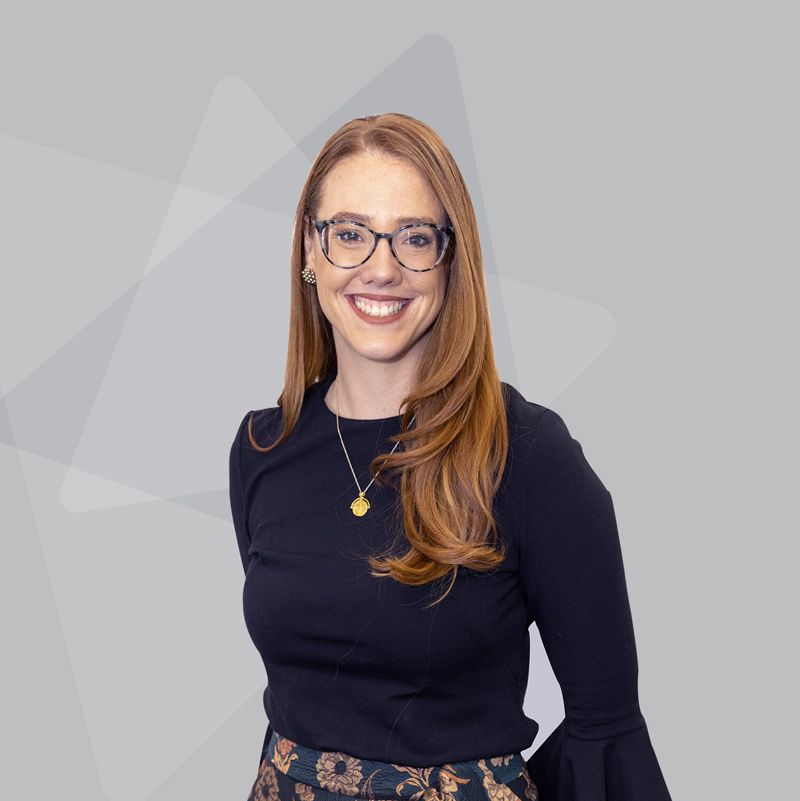 Amelia Shaw
Amelia Shaw - Board Member
Amelia Shaw was the kid that always asked 'why' and never stopped.

Her inquisitive nature has led to her becoming an experienced public policy professional specialising in agriculture and trade. She has worked with peak farming organisations and now holds the role of Government Relations Manager, Regional and Retail for Woolworths Group. In this role, Amelia connects agricultural and regional stakeholders with key internal decision makers at Woolworths Group.

She has proudly been associated with the Y since 2008 when she started with the organisation as a Youth Parliamentarian in Queensland. Currently she holds the position of Vice President for Y Australia as well as serving on the Queensland Board since 2018. Amelia also serves as the President of the Australian Institute of International Affairs.

Alongside her professional pursuits, Amelia is passionate about promoting young voices and ensuring young people are represented in conversations about their futures.
---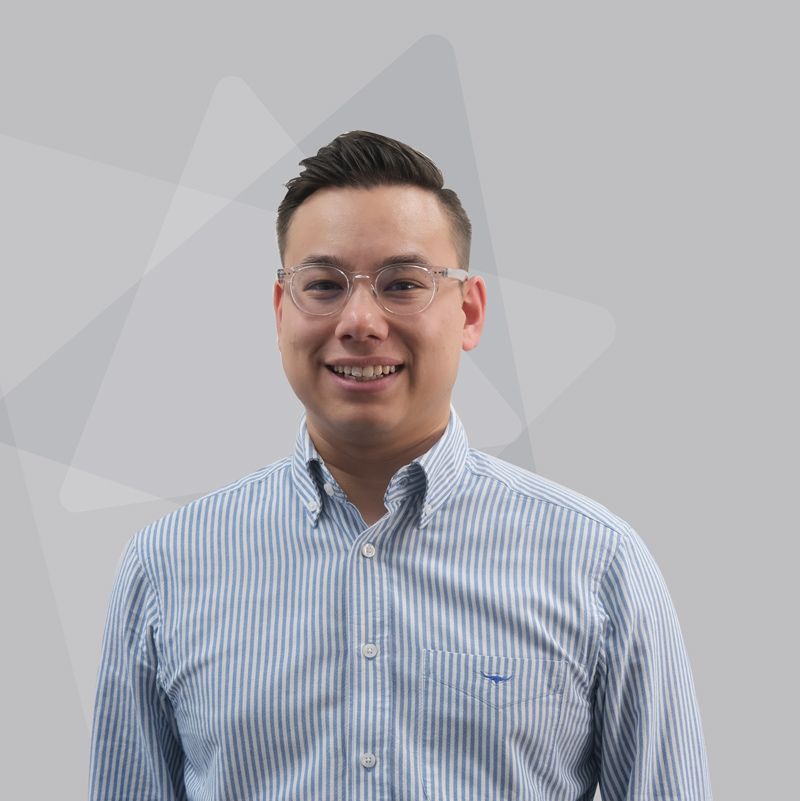 Nelson Savanh
Nelson Savanh - Invited Board Member
Nelson Savanh's association with the Y stems from his role as a member of the Queensland Youth Parliament in 2011. Nelson has worked as a trusted adviser to industry, state, and local leaders, spanning across the transport, infrastructure, start-up and property sectors.

Nelson has held key advocacy and policy roles with peak industry bodies, cabinet ministers and the Lord Mayor of Australia's largest local government.

Nelson's experience brings together industry, government and media, and he is passionate about using his network to create positive change for the community and ensuring young people are heard on issues that matter to them.
---
Daniel Patava
Daniel Patava - Invited Board Member
Daniel is a passionate youth advocate, with a lifelong goal of spreading the message of human rights and educating young Australians on global issues. He has an extensive history working with young Australians as the former President of UN Youth and Program Coordinator of YMCA Queensland Youth Parliament - two of Australia's largest and longest-running youth organisations and programs.

Throughout his career, Daniel has served on a number of advisory boards and represented the interests of young people across many different organisations - including at universities and at various levels of government. He has a vision of someday applying his skills at an international level, as part of his desire to encourage internationalism and youth perspectives across all levels of society and government.
---