At the YMCA, we're committed to supporting our friends, families and neighbours in their fight against cancer. That's why we offer the YMCA Cancer Survivor Program.
The program is a free 12-week physical activity and support program for anyone living with, through and beyond cancer. We provide a safe exercise environment for cancer survivors to gain and reclaim their health and well-being, as well as make strong friendships with others going through the same experience. Survivors who have gone through the program describe the support, empathy and understanding gained through being part of a group as priceless and like nothing they've ever experienced elsewhere.
Justine

I was diagnosed with Stage III Invasive Breast Cancer in January this year. A week later I was on the operating table, had a lumpectomy and full axillary clearance in my left arm. Two weeks post -surgery I was undergoing Chemotherapy for 5 months with an aggressive regime, having 3 drugs onboard (TAC). I put on a lot of weight, with each session, followed by 30 sessions of Radiation every day. My body was foreign to me, my hair fell out immediately, my skin was grey, and I was getting bigger daily. To make myself feel better I would walk 5kms daily, but the chemicals and drugs started catching up with me as fatigue set in. This was a dark time for me. The Breast Cancer Institution at the Wesley Hospital offered a Look Good Feel Good program. But there was nothing else to support my growing concerns about my body and fatigue. I entered this program after a friend, Rachel Menkens had heard along the grapevine that it was being offered. I was so excited to hear it was a strength and conditioning program for cancer survivors and was free! This was music to my ears.

The CSP has given me my life back, my body back and I feel I can achieve goals again not only physically but mentally as well. Jared customizes workouts accordingly and adapts them to our strengths and weaknesses. Every session is rewarding and builds self-confidence, so I can now work with the other CSP teammates as we catch up independently on Fridays and socially as well. We have all made lifelong friends through this program, we all have different cancers but similar journeys. I have now returned back to full time work, and enjoy feeling my body change shape and become stronger and happier. I am eternally grateful for this program and Jared who is incredibly knowledgeable and intuitive to each and everyone of us and our needs. Gratitude helps us to see our situation in a way that can minimize stress and open up thinking to new solutions. I value these sessions, I honor them and am eternally grateful to Jared and the YMCA-Bowen Hills for helping me.

Nili

My name is Nili and I was diagnosed with breast cancer last November, for the past 10 months I've been through chemotherapy and radiation. I heard about the YMCA Cancer Survivors Programme through a friend who's a member at the YMCA. I decided that I needed to do something to start getting my life back. My body had been through so much nothing could be worse.

Within a few weeks I noticed a significant change in my mood and energy levels. My progress throughout the last 3 months is unbelievable, if anyone had told me what a difference this would make to my life I wouldn't have believed them. Jared our trainer has been so supportive he arrives at every training session with a smile on his face, always happy to help, he's gives me the confidence to believe i can achieve more. I have learnt so much about my body and it's ability to heal, My energy levels are a lot higher, I defiantly feel stronger and I've lost most of the weight that I gained during my treatment. This Programme has been so inspirational I have met a group of amazing survioirs who I now call my friends. Thank you so much to our trainer Jared and the YMCA.

Michelle

This photo was taken in February 2014 after round two of four rounds of chemotherapy, and three months post surgery for ovarian cancer. At the point in time that this photo was taken I did not know what effect the chemotherapy drugs and the result of surgery would eventually have on my muscles and joints. The first sessions were brutal. I felt like the Tin Man in the Wizard of Oz, slowly getting oiled, loosening my mussels getting them started once again. I was one of the longest past diagnoses in the group and was in awe of the other attendees starting this program not much past their last chemo rounds, and in some cases during another course of chemo.

I can feel the improvement of the last 12 weeks. I am much stronger in my arms and core. I have also noticed an increased level of strength in the yoga class that I have been attending since before starting the 12 week program. I once again feel better prepared to keep up with my children and enjoy physical activities with them. Aside from the physical improvements that I have gained, I have also now met a whole group of people similar to me. It is a precious network of friendship that I have not found elsewhere on my cancer journey. I am grateful that the YMCA Bowen Hills has offered this program and grateful for all of the effort and encouragement that Jared has put into each of our sessions.
What Makes Our Cancer Survivor Program Different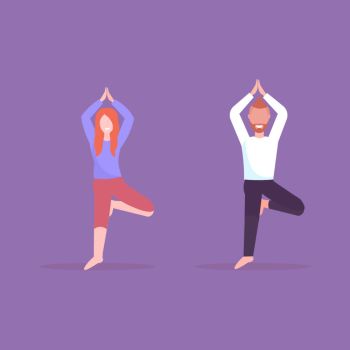 Structured exercise from qualified coaches
Connection with likeminded people
With YMCA Cancer Survivors program, you don't have to be alone in your journey against cancer. You will get the chance to connect with people on a similar journey, receive the support, empathy and understanding gained through being part of the group. An experience like no other.
Support Cancer Surivors Program
Cancer Surivors Program simply can't run without the support from the communities.
Launched in Brisbane, August 2016, our program is impacting the lives of people affected by cancer. This program is available in 4 locations with the view to expanding. These programs aren't in the hospital. They are in the communities where people live and work and raise their families. This program doesn't leave the survivor to recover on their own. This is a team effort and takes place among others that truly know what you have faced, because they have faced it too. There is a reason why this program changes lives.
With the vision to expand this meaningful program to multiple locations, more donations from the community are vital. Start giving today and help make a difference to the lives of people affected by cancer.