Early Childhood Education & Childcare Jobs
Inspire little minds to learn and grow as an early childhood educator at the Y
Educators have the magical experience of caring for children in different stages of development, from birth to six years old. If you prefer dance parties over deskwork, craft over computers and fruit salad over phone calls, working as a YMCA Early Learning is for you!
I have started at YMCA Early Learning Service Acacia Ridge in 1999, it was when I decided I didn't want to be a stay-at-home mum anymore. My Director was very supportive and I really enjoyed working with the team of the Y girls. Assisting children and guiding them to be the best they can be became my passion and something I have always wanted to do.

I see myself as lifelong learner, in 2008 I have completed the Bachelor of Education and in 2017 I was appointed to the role of Director, accepting all the challenges which came with the Management part of this role.

YMCA has taught me to be patient, to take small steps, celebrate achievements together as a team, and most importantly that "little minds really matter".

In my 24 years with the Y, I have learned how to build a caring, learning community – one which is loving and inspiring. I like being part of this family, I have met so many wonderful people and I feel very honored to call them MY FAMILY.
Renata Holec (second from right)
Child Care Career Pathways
Are you a passionate educator, coordinator or administrative professional? 
We love providing an industry-leading development program, friendly teams to support staff and a culture that values innovative ideas to inspire children, as well as Child Care locations across South East Queensland and a variety of roles to support your career growth!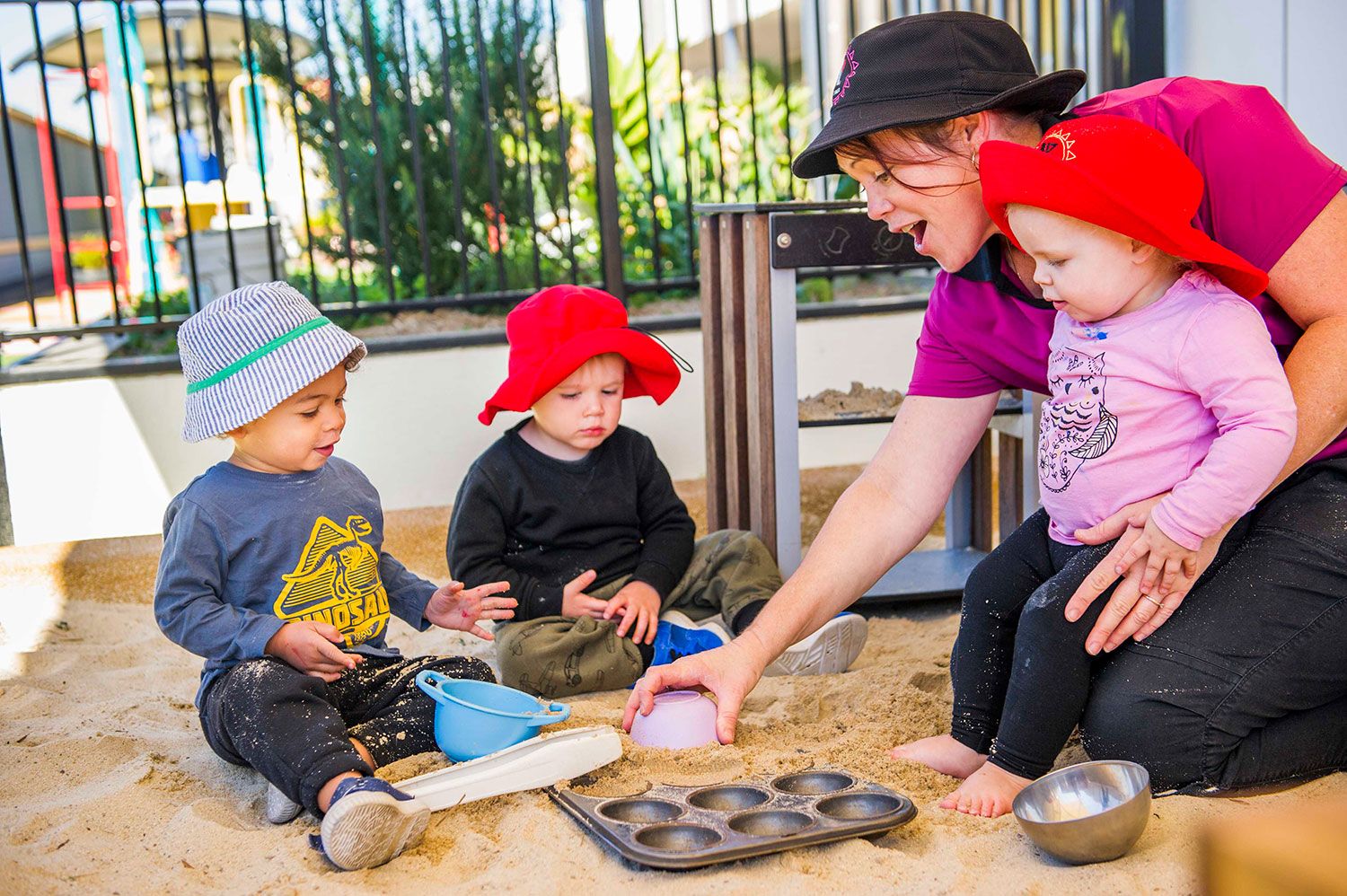 Step into the shoes of a Y Early Learning Educator
Join our amazing teams at either YMCA Acacia Ridge Early Learning or YMCA Sunshine Coast University Hospital Early Learning.