YMCA North Lakes
Youth Centre
YMCA North Lakes Youth Centre (The Space North Lakes) offer excellent indoor and outdoor spaces primarily for young people as well as the broader community to use and enjoy. The Space provides opportunities that promote a sense of ownership and freedom of expression through music, dance, recreation, and social interaction.
Come and try out our suburban style skate park and basketball court that is open to the public.
Cnr Lakefield Drive & Endeavour Boulevard, North Lakes, QLD 4509

Monday to Friday 7am - 8pm
Sunday 10am - 4pm
Dedicated Youth Centre
The Space is a dedicated, multi-purpose space for young people from the local community in North Lakes and the greater Moreton Bay Region to socialise, have fun and be creative in a safe and welcoming environment through structured and unstructured arts, cultural and sporting activities.
The facility includes:
A multi-purpose event and activity space has been created around a half-court play area
Spectator seating / grandstand
Grassed amphitheater
Small performance stage
Multiple skate elements
Spaces for external artworks & graffiti
If you are a young person in high school or beyond, come in and check out some of the cool spaces and activities that are happening in the centre – JUST FOR YOU!!
The Space hosts a variety of low cost or free events and activities for young people in middle school, senior school and beyond.
Outreach: Thursday nights
Drop-In: after school (term time) and during school holidays
3 On 3 Basketball: after school social basketball activities in a safe place.
Young people can also drop by The Space at any time during opening hours to enjoy our gaming consoles, ping pong, pool, basketball, recording studio and free wifi!
Whether you need to hire a meeting room, learning class, conference room, or performance spaces, we've got you covered.
Each hire area in The Space features versatile, interchangeable furniture formations, meaning it can be set up in a wide variety of purposes ranging from individuals or small groups to boardroom or banquet style seating. We offer complimentary wi-fi access in all areas.
You can also upgrade your space hire to include use of our commercial kitchen including fridge, oven, dishwashers and microwave for event catering at an additional fee of $35 per event.
To book a space for regular or one-time use, email your interest to This email address is being protected from spambots. You need JavaScript enabled to view it..
Learning Area 1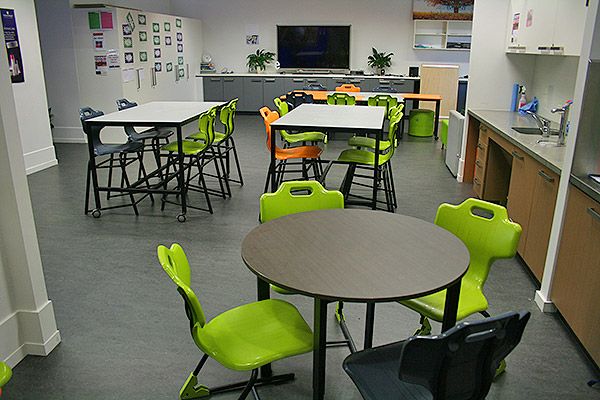 A unique 91m2 space featuring art and craft-friendly seating and flooring, a small meeting area for approximately 12 people, and a soft seating area for more relaxed conversations.
The room shares toilet facilities, and is stocked with tea and coffee making facilities.
Price: $20 per hour
Learning Area 2
This meeting room features a 67m2 carpeted space with interchangeable furniture formations and seating and tables for up to 25 people.
This meeting space has access to a shared toilet facility and its own fully stocked tea point.
Price: $20 per hour
Learning Area 3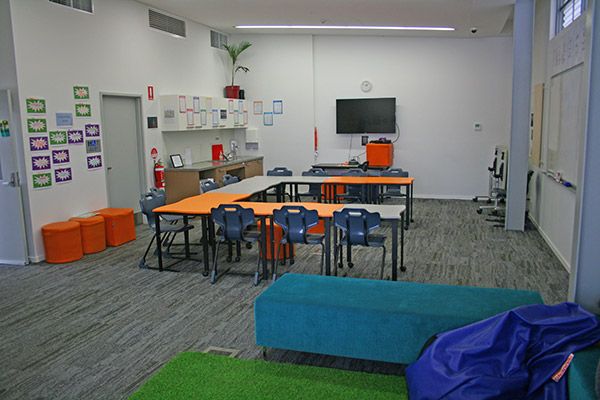 A 62m2 carpeted meeting room for up to 20 people with independent external access, a private bathroom facility an internal fully stocked tea point.
This room benefits from a temporal art display, prepared by local young people.
Price: $20 per hour
Performance Space 1
Performance Space 1 is a purpose-built dance studio featuring sprung flooring and a mirrored wall. This area is over 180m2 and is able to be divided with a collapsible wall to run simultaneous activities.
The space features functional sound system and speakers, and is ideal of dance or other kinds of physical movement.
Price: $40 per hour
Performance Space 2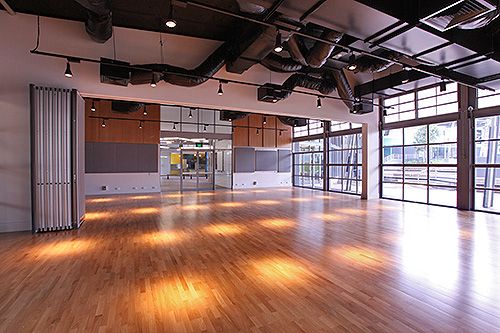 Performance Space 2 is a unique theatrical space, unlike any other in the region. The 100m2 "Black Box" as it is known, comes with its own P.A. system complete with a 16 channel sound desk, 2 microphones on stands, and programmable lighting.
Price: $40 per hour
Become A Volunteer at The Space
---
The Space is a great place where you can connect with local young people, and assist them to grow and develop positive and successful futures. 
After a short induction and organising a volunteer's blue card, we will help find a role and a commitment level that is right for you 🙂
Some of our volunteer roles include:
Basketball: playing or helping to organise our 3 on 3 competition
Fundraising: assisting in organising events
Recreation: facilitating an arts or recreation activity with a group of young people
Social Work/Youth Work